Sound Active Events is a full service event production company. We specialize in, exciting and memorable weddings. We have served NYC, Westchester and Fairfield counties for over 20 years.
Congratulations on your upcoming wedding day! This day belongs to you and we want to help make sure that it is exactly how you want it to be… Our staff of professional wedding DJ's work together to make sure the main focus is on you and your guests. We have over 25 years of wedding experience and we are honored to have been chosen by so many brides and grooms over the years. We are happy to announce we were voted "BEST" for 2019 on The Knot and Wedding Wire! Planning a wedding can be fun and sometimes a little scary at the same time. Our creative planning team is here to help you make the right decisions so no detail is forgotten!
We are pleased to share that Sound Active Events partnered up with FOX 5 Rosanna Scotto & Lori Stokes for a LIVE WEDDING on Good Day New York! Check out some of the highlights below:
As Seen On:

1hr FREE Cocktail Music
HOST
DJ
2 Speaker Sound System
LED Lit Up Front Board
Basic Lights
Elegance Package is just how it sounds. It includes everything you need and nothing you don't. When the only thing you require from your entertainment is to play good music and have all your proper announcements, this is the package that will get it done! This package is ideal for daytime/low key weddings but still works for evening wedding as well since it includes basic dance floor lighting. If you're looking to step up your lighting game, take a look at our Musical Memories package below.
1hr FREE Cocktail Music
HOST
Disc Jockey
Sound System Sized For Any Room
LED Lit Up Front Board
2 Dance Floor Intelligent Lights
Musical Memories is our most affordable "must-have" Wedding package. It includes everything in our Elegance package but with some added Intelligent Lighting.  Intelligent Lighting opens the doors to a world of lighting possibilities. You can spotlight yourself while having your first dance, have slow moving effects for slow dances, or faster effects for party dancing. Because these lights are computer controlled we can customise a light show exactly how you want it to look!
1Hr FREE Cocktail Music
HOST
Disc Jockey
Sound System Sized For Any Room
White LED Lit Front Board
2 Dance Floor Intelligent Lights
2 TV's
Your Choice in Sax, Percussion, or Vocalist. 
Discount on Photo Booth with this package. 
With all the great features of our Musical Memories package, "The Big Day" is one of the most requested wedding packages that we offer. TBD includes the Intelligent Lighting and a choice of a live musician to play along with your DJ. You can choose from a live Saxophone Player, Drummer, or Vocalist. Do you have some great photos or videos at home that you would love to share with your guests? This package also includes TWO large TV screens for your viewing pleasure. If you choose to add in our Candid Photographer, we'll post up all the photos we take to the screens for your friends and family to enjoy. After the night is concluded, all your photos will be placed on a custom USB drive and given to you to take home so you can relive "The Big Day" all over again.  The best part about this package is if you want to add a Photo Booth, you get "The Big Day" photo booth discount.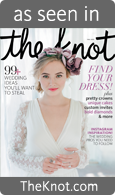 See our live vocalist & live sax combo entertain your guests during dinner here.
1hr FREE Cocktail Music
HOST
Disc Jockey
Full Sound System
LED Lit Up Front Board
2 Dance Floor Intelligent Lights
Your Choice in Sax, Percussion, or Vocalist. 
2 TV's
Custom Photo Montage (FREE)
Candid Photos on USB
Large Disco Ball
Photo Booth (Open Air)
Put your dancing shoes on because this package has a lot More Than Music! Let's start with our 2 large TV screens for viewing all your wonderful photos taken by our INCLUDED candid photographer.  All the photos we take will be live streamed to our TV screens for your guests to view and enjoy. Two intelligent lights are included to light up that big beautiful mirror ball as it shines above the live musician of your choice. You can select from a Drummer, Saxophone, or Vocalist to play along with your DJ to add some extra blissful fun. If your guests choose to take a break from all the dancing, they can go take pictures over in our Photo Booth. An attendant and wedding themed props will be provided at no additional charge. Add in our scrapbook option and our attendant will work with your guests to create a wonderful memory-book for you to cherish for a lifetime. You also have the option to add in "Text-Fly". Text-Fly gives your guests the power to have the photos sent to them via text message when they are done with each session (wifi must be accessible at your venue for this feature). At the end of the night you will receive a custom USB that will include both your candid photos and your photo booth photos. This package literally creates memories that you take home with you!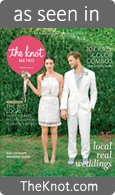 1hr FREE Cocktail Music
HOST
Disc Jockey
Full Sound System
LED Lit Up Front Board
4 Dance Floor Intelligent Lights
Your Choice in Sax, Percussion,  or Vocalist.
4 TVs
Candid Photos on USB
Custom Photo Montage (FREE)
Large Disco Ball
Photo Booth (Open Air)
If you want to make a bigger statement than our Wedding Bliss Package, this is how to do it! This package has all the same great features of our WB package but includes 2 more TV screens and 2 more Intelligent lights totaling 4 of each. If your venue has the space, use it! The Bougie Bash Package ensures everyone at your wedding will have optimal viewing angles of all your photos and videos on our screens. Also why stop at 2 intelligent lights when you can have 4. More lights = more fun!
See our live vocalists entertain your guests during dinner here.
See Our Most Popular Wedding Add-Ons
Photo Booths are the hottest thing this year and our "Open Air" booths are even hotter! Give your guests the experience of being able to take photos with many loved ones and have them printed on site to take home. Our "Open Air" photo booths allows for many more people to be included in a photo than a standard curtained photo booth. Because there is no partition more guests will use it because they see how much fun everyone else is having at the booth.
Let there be light! Our wireless room lighting kit provides you with endless lighting options. All of our lights are battery operated LED and WIRELESS! This allows us to put them almost anywhere without seeing any of those ugly cords and tape. Nothing more beautiful than the amber color to accent your fall themed wedding or cool blue for that winter wonderland theme.
Your Name In Lights (GOBO)
What is a GOBO? GOBO stands for "Go Before Optics". It can be a image, monogram, or  logo of your choosing. GOBOs are a great way to put a personal stamp on your event. Choose from any of our pre-designed templates HERE or you can create your own. Color options are available at no additional fee. WOW!
TV's are great for a number of things. Have some great photos that you would like displayed during your event? Let us put together a custom slideshow for you. Include our "candid photographer" to take photos during your party and shoot them up to the screens in real time. You'll get all the candid photos that night on a USB to take home.
Ceremony / Cocktails Setups
Getting married at your venue? We can provide you with everything you need to make the moment even more spectacular. Live ceremony trio and quartet, wireless mic and speaker rentals, live harpist are just a few options you can include in your ceremony package.
Dance to the beat of our drums! Adding a party percussionist is one the best enhancements you can choose. Our drummers play alongside the DJ's to bring out the rhythm in any song. Don't be scared to play with him. Most brides find themselves behind the drums at some point in the night to get that perfect photo.
Don't want to spend all that money on a band but still appreciate the sound of a live vocalist? Sing your hearts out along with our professional singers. You can have your first dance sung live, or maybe that favorite song you use to chant in college. Either way your guests will be talking about it for years after.
I cannot say how much I loved having Anthony at our wedding. He kept the party going and had an amazing sound. I definitely pushed him outside his comfort level and asked him to play some Bollywood music for my indian wedding, but he stepped up to the challenge and mixed it in seamlessly. He was so in tune with the crowd and kept the energy up. The dance floor was packed the entire night. Almost 2 years later, my guests are still raving about how great he was. When was the last time you went to a wedding and the DJ was memorable for being so awesome. I highly recommend him!
Dj Anthony Costello provided the entertainment for our wedding. Everyone was asking me where I found him and wanted to use him for their weddings. He was amazing. The music was always perfect, when you wanted to dance or when it was time to slow it down, Anthony never disappointed. He was easy to work with, listening to what we wanted and even had a drum set for our guests to play around with during some of the songs. Today this day (almost 4 years later) people still talk about how great our DJ was. Thanks Anthony!!
Anthony was the DJ at our wedding in 2011. He did an amazing job. He had the crowd dancing all night. Everyone said they had a blast. It's so obvious that music and djing are his passion. After our wedding, he booked several of our friends and family parties and they were equally as great! He added several personal touches and is so easy to work with. I highly recommend Anthony for any events you have coming up. You won't be disappointed.
Get an instant quote & check availability…
914-874-1112 or info@soundactiveevents.com